Mandatory Waste Separation
Waste separation is mandatory in Malta and Gozo as from 14 April 2023. Everyone has to properly separate their waste and dispose of it in the right bins, including business, governmental and non-governmental entities as well as private homes.
By separating your waste, you are reducing the need for new landfills, increasing recycling of materials and helping to generate renewable energy, for a greener, cleaner environment and a better quality of life in Malta and Gozo.
Separate waste – your contribution for a sustainable future!
How to separate your waste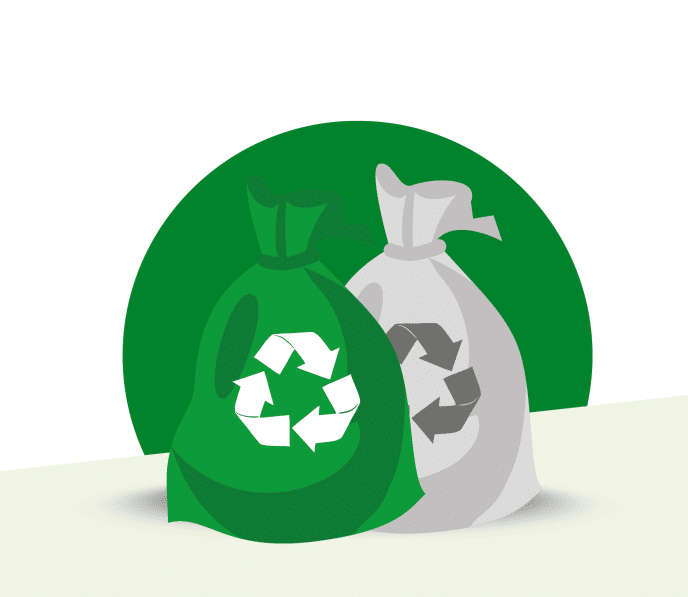 Aluminium trays & foil (clean)
Beverage cans 
Cardboard 
Carton food boxes (clean) 
Cooking oil bottles 
Cosmetic containers (clean) 
Detergent bottles (empty container) 
Detergent boxes 
Food cans 
Jar lids 
Liquid soap container (empty) 
Magazines 
Plastic bottles 
Margarine tubs (clean) 
Metal caps 
Milk and Juice cartons 
Newspapers 
Notebooks 
Paper 
Paper bags (clean) 
Plastic bags (clean) 
Plastic caps 
Plastic containers 
Plastic food packets 
Plastic bottles 
Polystyrene 
Shampoo bottles (empty) 
Shower gel bottles (empty) 
Spray cans (empty) 
Take-away boxes (clean)
Toilet paper rolls 
Toiletries (clean containers) 
Yoghurt containers (clean)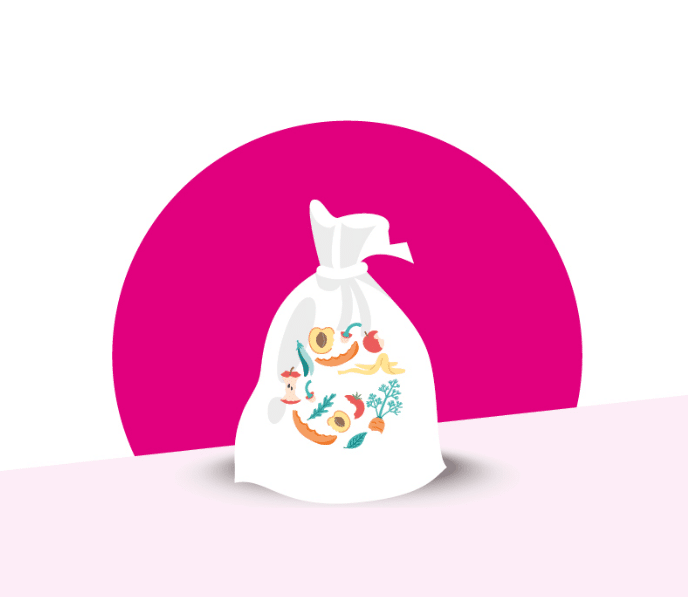 Cheese 
Coffee 
Cooked food 
Leftovers 
Cooked or raw meat 
Dairy products 
Egg and egg shells 
Expired food (without packaging) 
Fish 
Flowers 
Fruit & vegetable peels 
Honey  
Leaves 
Pasta 
Raw food 
Rotten fruit & vegetables 
Soiled newspapers 
Soiled napkins 
Sugar
Tea bags 
Tea leaves 
Spreads (e.g. honey and butter) 
Nut shells 
Seafood shells
Fish and meat bones
Fruit stones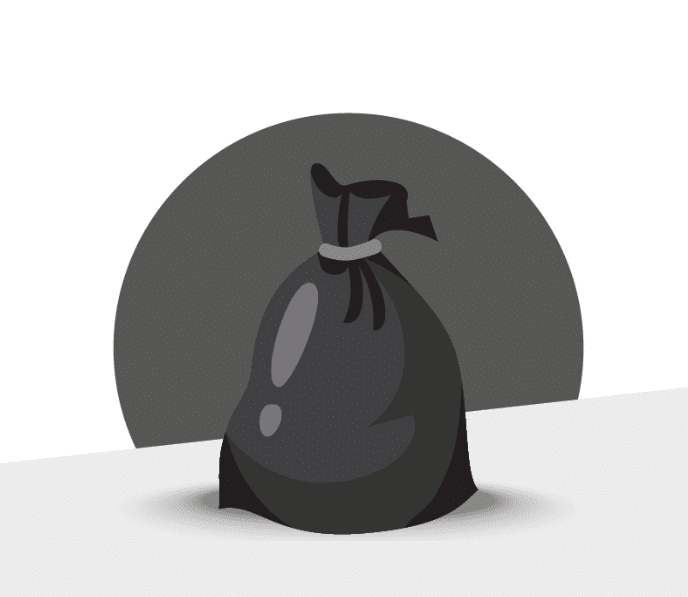 Adhesive tape 
Soiled aluminium foil 
Baking paper 
Broken ceramics/pyrex 
Dirty food wrappers 
Cellophane tape 
Dirty-take away boxes 
Foil coated packets 
Dust 
Labels 
Photographs 
Plant pots 
Used sponges 
Sanitary items
Shoes
Hair (human & animal) 
Small broken mirrors 
Stickers 
Toothpaste tubes 
Used cleaning materials 
Used rubber gloves 
Used floor cloths 
Wax paper 
Wet wipes 
Cigarette butts & ashes 
Candles 
CDs 
Snack packets 
Toothpicks 
Ice lolly sticks and wooden skewers 
Twigs
Sanitary Items 
Animal waste and pet litter 
Nappies
The bulky waste collection service offered by Local Councils is free of charge to all households. This includes items that are too big for normal household waste collection.  To get rid of your bulky waste, you can either contact your own Local Council for a collection appointment, or else take it to one of WasteServ's Civic Amenity Sites.
Disposal of hazardous waste must be carried out in an environmentally safe way.   It must be taken to one of the Civic Amenity Sites.  Hazardous waste includes waste such as:
Chemicals (including empty chemical containers)
Paint (including empty paint containers)
Lubricating oils
Solvents
Batteries
Spent light bulbs*
Neon tubes*
* Can also be disposed of at the WasteServ Roadshow truck (including household batteries).
You can drop off your old, used, unwanted, expired medicine at an authorised pharmacy.  Here, you can dispose of loose or packaged tablets and capsules, bottled medicines, inhalers and medicinal cream tubes.  
Never take any biohazardous items such as syringes and EpiPen devices to a pharmacy. These must be disposed of in special sharps disposal containers and taken to one of WasteServ's Civic Amenity sites.    
Commercial Waste Disposal
WasteServ provides commercial entities with the necessary services to dispose of their waste safely. This is offered against payment and upon request. 
Different waste disposal procedures need to be followed by commercial entities depending on the type of waste and the quantities involved. For this reason, you are kindly requested to complete the online waste inquiry form found on WasteServ's website or send an email to WasteServ's Waste Acceptance Office on wao.ws@wsm.com.mt or call WasteServ's freephone (8007 2200).
For more information on waste separation, you can also visit WasteServ's website by clicking HERE or download the Waste Separation Guide HERE.
WasteServ's Reuse Centres
Reuse Centres offer used and 'pre-loved' items that still hold value and can be given another 'life'.  These are located within WasteServ's Civic Amenity Sites of Luqa, Ħal Far, Mrieħel and Tal-Kus in Xewkija, Gozo. These are open Monday to Sunday, including public holidays, between 07:30 and 17:30 (excluding Christmas Day and New Year's Day).
Access to the Reuse Centres is possible on foot.  There are passageways having a separate entrance from that of the Civic Amenity Site to make the Reuse Centres safe and accessible to prams, strollers and people with mobility issues, including wheelchairs.
You can also donate unwanted items that are still in good condition by taking them at a Reuse Centre.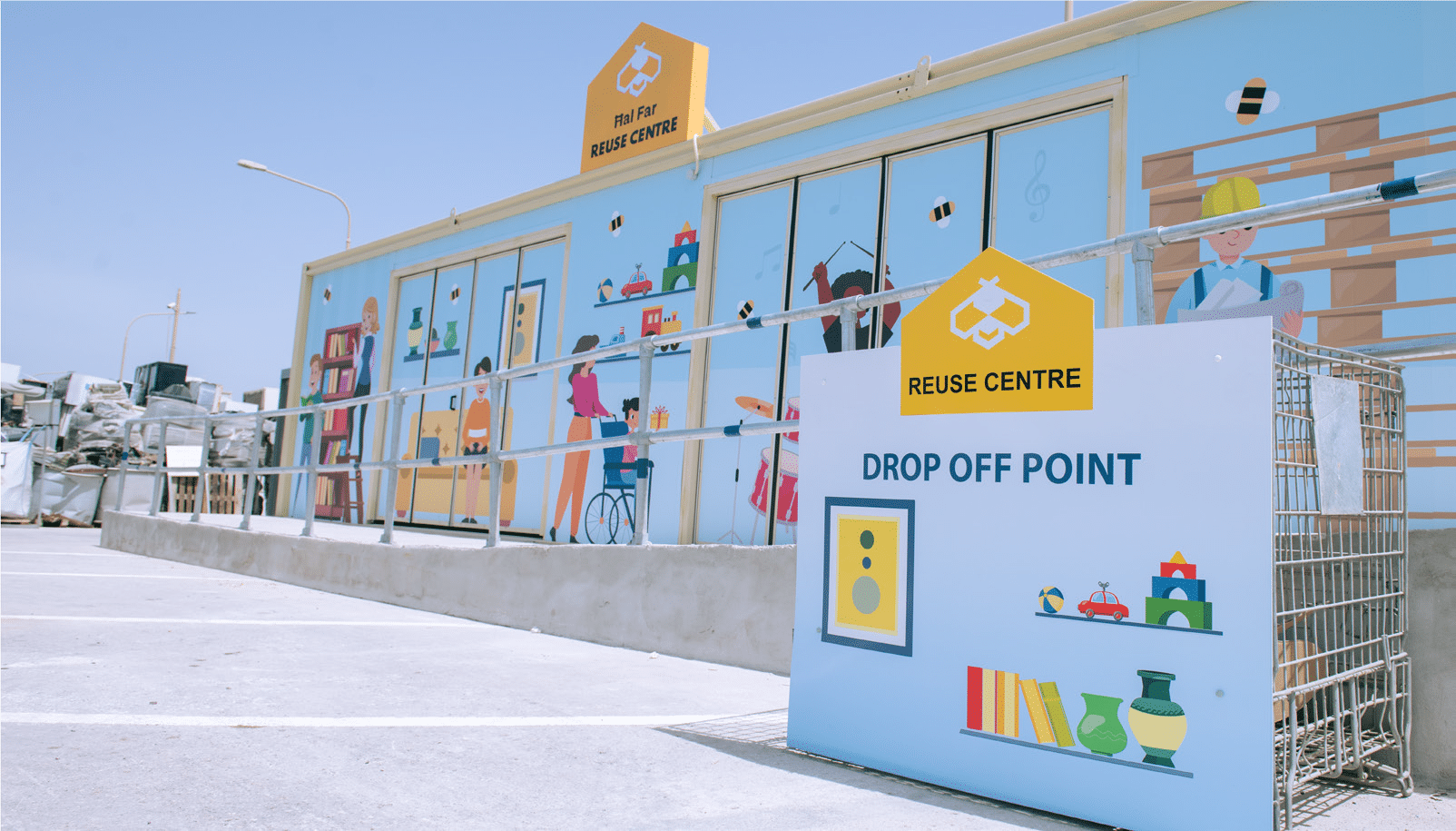 Items that you can acquire or donate at WasteServ's Reuse Centres include:
Wood
Loose Furniture
Books
Ceramics
Faucets
Textiles
Toys
Musical Instruments
Home décor accessories
Pet supplies
Mirrors
Items such as the following are not accepted:
Batteries
Car tyres
Safety equipment
Baby equipment, including child car seats and prams
Gas cylinders
Medical equipment
Waste electrical and electronic equipment and parts
Ladders
Paints, chemicals, and other hazardous waste 
WasteServ's Roadshow Trucks
WasteServ's Roadshow Trucks visit all localities at least once a month to make it easier for you to dispose of your waste with care and attention, protecting you and the environment in the process.
These are the items collected by these trucks:
Clothes
Plastic
Metal
Cooking oil
Light bulbs & neon tubes
Glass jars & bottles
Paper & cardboard
Household batteries
Bags & shoes
Polystyrene
Pots & pans
Small electronic devices
Paints & solvents
Aerosol sprays
This initiative also helps to reduce the contamination of recyclable waste, since the Roadshow Trucks have separate compartments for each of the waste streams. The exact dates and locations of the truck visits can be confirmed through your Local Council or by visiting WasteServ's website.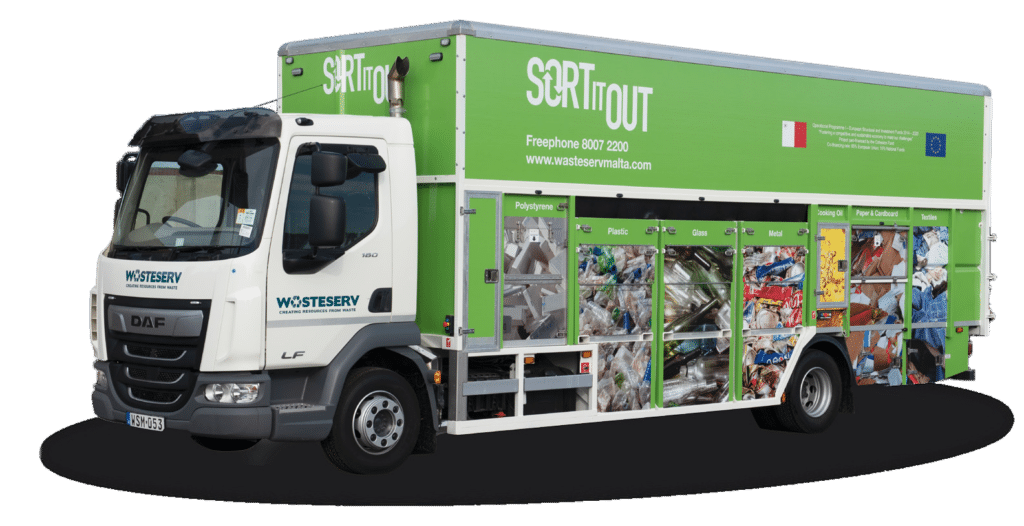 WasteServ's Civic Amenity Sites
WasteServ's Civic Amenity sites are facilities where the public can bring and discard various types of bulky household waste, domestic hazardous waste as well as recyclable materials. These sites can only accept household waste.
Entry to a Civic Amenity Site is only permitted with a vehicle. Different levels of access are applied depending on the category of your vehicle.
For more information on the items that can be disposed at these sites, kindly visit WasteServ's website.
Opening hours:
Civic Amenity Sites are open from Monday to Sunday, including public holidays, between 07:30 and 17:30 (excluding Christmas Day and New Year's Day).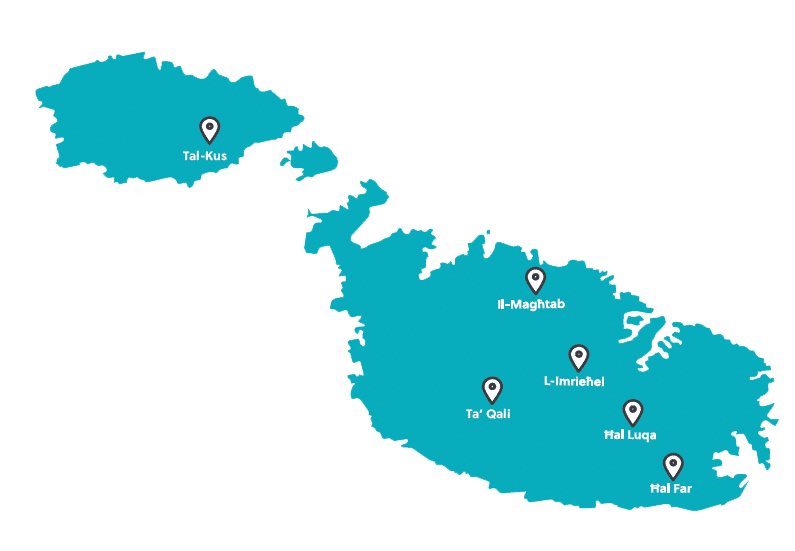 National Waste Collection Schedule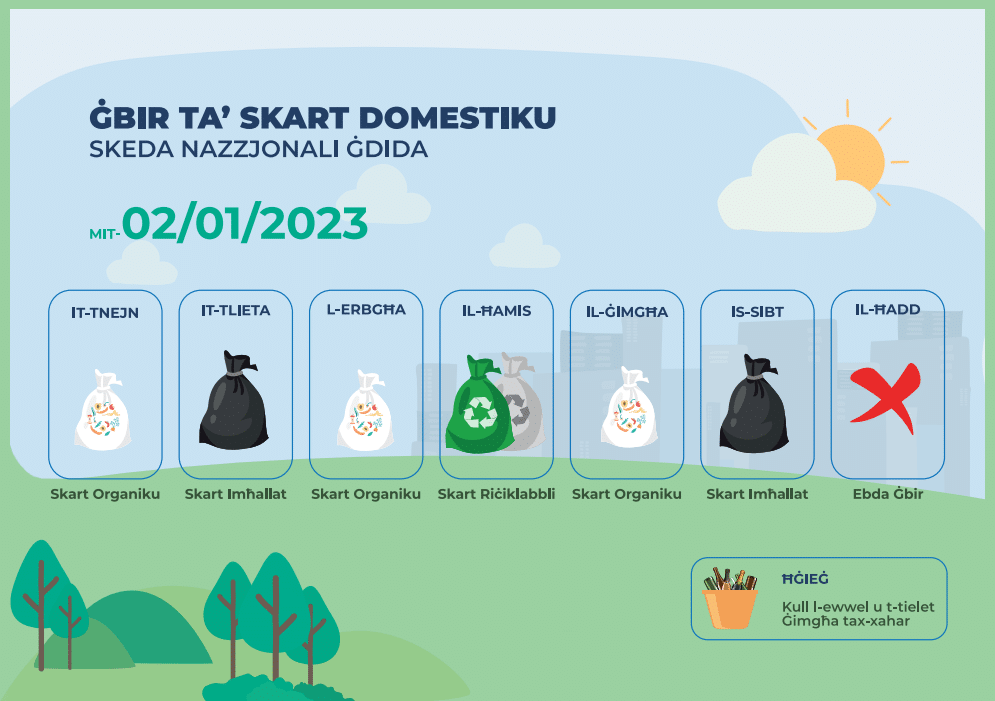 A new national waste collection schedule has been drawn up to streamline door-to-door waste collection around Malta and Gozo in line with what was established in the National Plan on Waste Management.
The schedule will be as follows:
Monday: Organic waste (white bag)
Tuesday: Mixed waste (black bag)
Wednesday: Organic waste only (white bag)
Thursday: Recycled waste (Grey or green bag)
Friday: Organic waste (white bag)
Saturday: Mixed waste (black bag)
The collection of glass bottles will be carried out on every first and third Friday of the month.
More information on the new schedule will be disseminated to residents from their respective councils.
This Schedule, will not have any effect on those commercial entities who have alternative arrangements for their collection of Waste.
Between April and October 2023, the authorities are conducting an educational campaign to familiarise the public with the new mandatory waste separation regulations.  During this period, persons (even those operating within the context of a commercial activity) caught disposing of waste inappropriately will receive a warning.  After the lapse of these six months, as of 14 October 2023, businesses caught disposing of waste inadequately will be fined €75, while households will be fined €25. These fines will double to €150 and €50 respectively if the individual is caught repeatedly disposing of waste inappropriately.
Fines for not separating waste
1st offence
2nd offence
3rd offence
Commercial sector
Warning
€75
€150
Non-commercial sector/Households
Warning
€25
€50
ERA officials and officials from other entities will be carrying out continuous inspections in all localities, for both domestic and commercial activities, to ensure that the waste that is being deposited for door-to-door collection is separated in line with the regulations, in the appropriate bags taken out on the correct days.
Tips to reduce waste generation (bonus points of saving money as well):
Buy products without plastic packaging
Purchase durable, longer-lasting goods
Buy less stuff
Get a lunch box and reusable drink container
Use baskets and fabric shopping bags
Exchange, swap, borrow, and repair items